Asheville's Premier Submission Grappling Program
If you'd like to learn an advanced form of Submission Grappling – in a controlled environment – then this program would be right for you. At American Top Team Asheville you'll get the best of both worlds; an intense full body workout, plus the skills to make you a bona fide fighter. Our Submission Grappling classes are all held without a gi and could be called "Jiu-Jitsu for MMA". You'll get to learn all the techniques you'll need to be successful in your next fight.
Just fill out the short form on your screen to learn more today!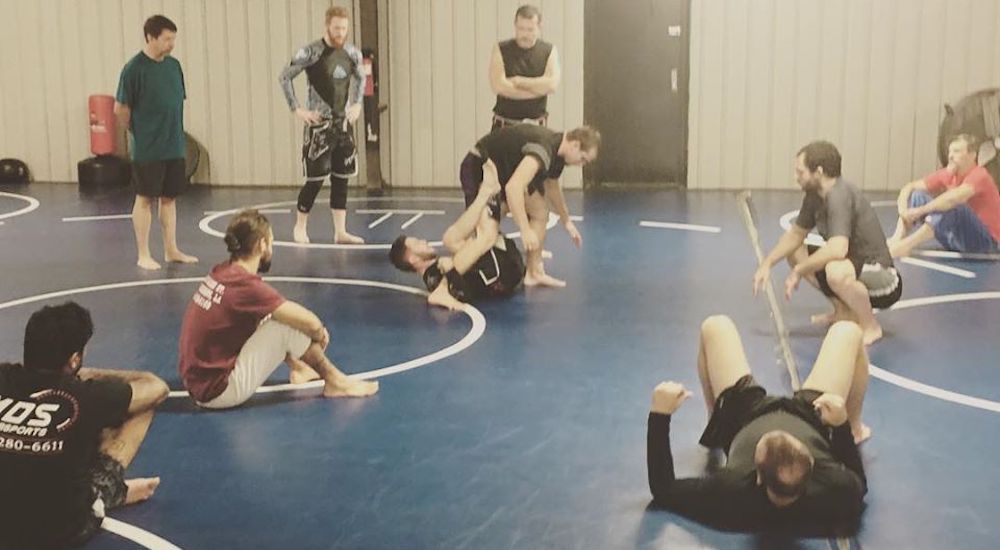 Learn All The Best Techniques At American Top Team Asheville
As you come to more sessions at ATT Asheville, you'll learn the ground-defense tactics of Submission Grappling that will help you overcome your opponent. Plus, you'll learn how to defend yourself against striking or grappling attacks, whether you are standing up or pinned to the ground. We welcome people of all skill levels to join because we know that you'll be fighting like a seasoned veteran in no time.
Not only will you improve your strength, flexibility, and stamina with our Submission Grappling sessions, you will tone and condition EVERY muscle in your entire body. Best of all, since the majority of our class focuses on teaching proper technique, rather than just baseless sparring with more experienced fighters, our friendly program gives you highly-effective training while it keeps you safe from harm.
There's No Better Place To Master Your Submission Grappling
Become an elite grappler today with our classes here in Arden. We're out to provide the entire Asheville area with premier instruction in this ground-based sport and self defense technique, regardless of skill level!
To learn more about American Top Team Asheville's Submission Grappling program, just fill out the short form on your screen to get started today!